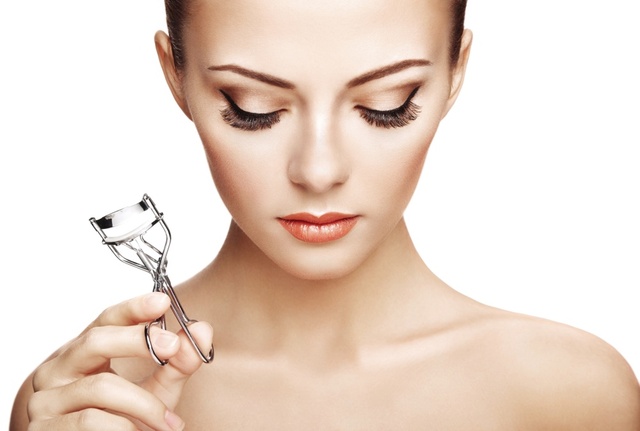 No doubts about it – gorgeous, dark eyelashes that you care for upgrade your looks. We like them romantic, womanly, lengthy and voluminous – they give a fabulous feminine look and there's a reason why they're the primary element while applying evening makeup or creating an unusual look. For some big events, we like to apply false lashes… What if you could make your natural lashes look the most stunning in the world?
Eyelash care used to be limited to using castor oil. There were no products for nourishing and enhancing eyelashes. To be honest, castor oil is still popular in lash care but it is the placebo rather than real effects. Beside that, it may get into your eyes, irritating the conjunctiva and blurring the vision.
How to care for eyelashes – guide
1. Love them! Never tug them!
Eyelashes are fragile. Their bulbs are tiny. It is true that you can't easily lead to lash damage. However, you can easily pull them out during too harsh makeup removal or while using a curler. Gaps in the lash line don't add charm, that's for sure. Try to gently remove mascara (stores offer lots of makeup removers which don't need any rubbing motions to effectively take off the product). Use a lash curler just on special occasions or don't use it at all.
2. Get a good mascara
Good doesn't necessarily mean expensive. There are lots of mascaras which give fab makeup as well as nourish and condition lashes, saving them from the harmful outside elements. A nutrient-rich mascara means a daily subtle dose enhancing lashes throughout the day. Thanks to the mascara, lashes are healthy and grow stronger.
3. Go for a lash serum
It is a game-changing lash care product which can make your dream of up-to-the-sky lashes come true. An effective eyelash serum is able to boost volume on the entire lash line and strikingly accelerate growth. The application is really comfy and takes up to a minute. A lash enhancer reinforces lashes – from the base (bulbs) to the tips. Thanks to the product, you can get the effect of false lashes without the need for putting on eyelash extensions.
4. Say no to fake lash extensions!
Today, nearly every woman is aware that false lashes look good just for a moment… Unfortunately, the fabulous effect is deceptive. You apply fake eyelashes and all you get is just the illusion of beauty. In a long run, the adhesive leaves lashes destroyed and extremely dry. Extensions really worsen the state of your lashes – women often complain about the way they natural lashes look after taking falsies off. Eyelash serums often come to rescue, enhancing growth and fixing damage.