Well-mascaraed lashes are able to turn a face around and add depth to look. It's worth realizing that mascara doesn't only thicken, extend and curl lashes but also it can correct the shape of eyes and if applied properly, it can replace an eyeshadow and eye pencil. You don't believe that? Find out how to choose a mascara and how to coat eyelashes the right way.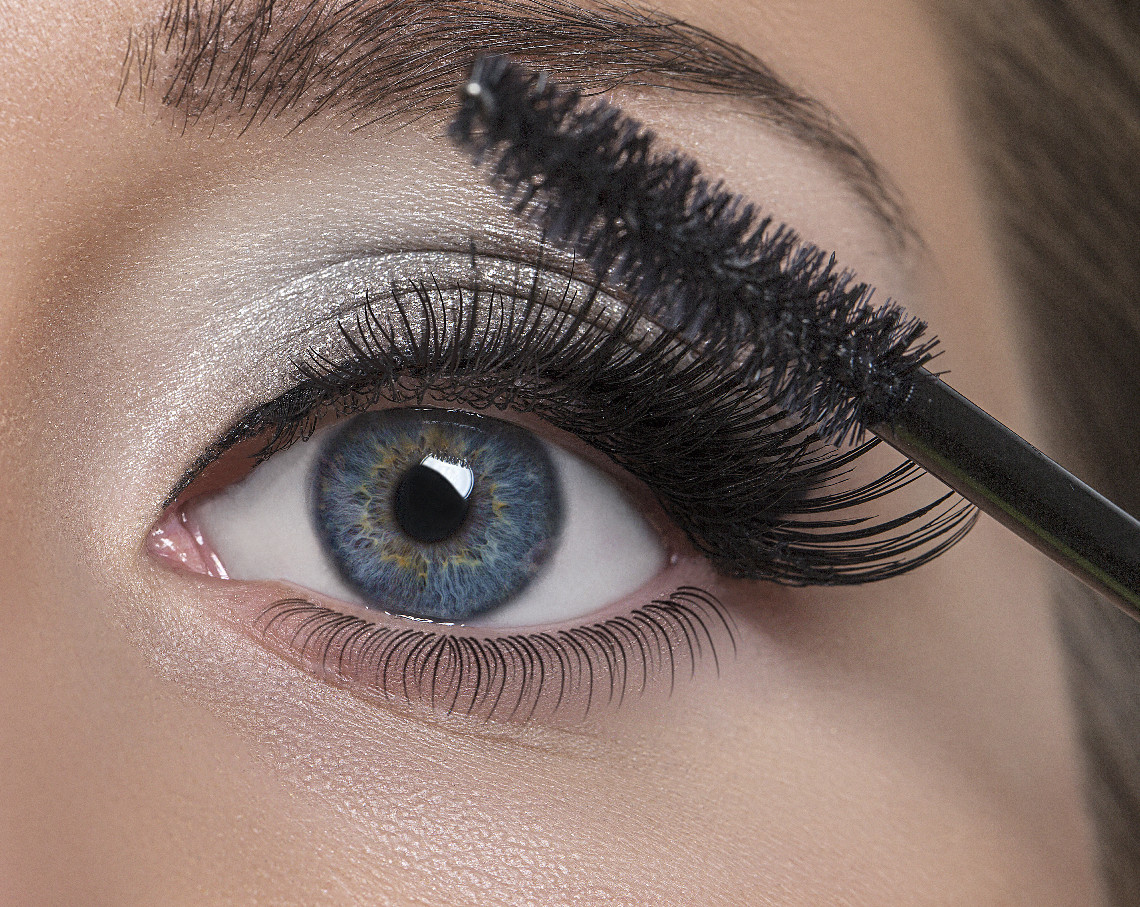 How to Choose Mascara?
The properties a particular mascara displays greatly depends on its composition. Therefore, if you are for eyelash reinforcement, buy a mascara featuring vitamin E, ceramides and cashmere proteins. If you look for lash nourishment, apply mascaras based on keratin as well as vegetable waxes and beeswaxes. If you need to replenish your lashes with water, go for mascaras containing pro-vitamin B5 (panthenol) and chitosan. Mascaras that focus on adding body to lashes use clay compounds and silk, cashmere and mohair molecules. Silicon gifts lashes with shine, latex contributes to extending the expiration date of a mascara and boosts its adhesiveness.
How to Coat Eyelashes the Right Way?
The way you adopt to apply mascara to your lashes should match the shape of your eyes, type of lashes you have and the final effect you want to achieve. To clarify, if your eyes are droopy or when your lower lashes are very long, it's better to resign from mascaraing them completely. Instead, bring out the base of lashes by just skimming it with the tip of the brush. Moreover, if you want to extend and add body to your lashes, you can try to use a transparent loose power. If you apply this cosmetics before coating the lashes for the second time, you will make them look definitely thicker. It's worth pointing out that owning to this trick, you can win more than just thick lashes. Namely, this technique prevents clumping as well.
Clumped Lashes? Dried-Out Mascara?
If clumped lashes is your concern, try to separate them using a special, either metal or plastic, brush. When you start applying mascara to the upper lashes, move the brush form side to side so as to make all lashes, form the roots to the tips, get in between the bristle. Once you manage to grab all the lashes, slide the brush upwards. As a consequence, each eyelash will be coated with the same amount of mascara.
When you notice that your mascara has got a little bit too dense, or even dry, add a drop of make-up removing lotion to the tube. Mind you, don't use this trick in the case of cashmere mascaras. Otherwise, your cosmetic will flake off and stain your cheeks.