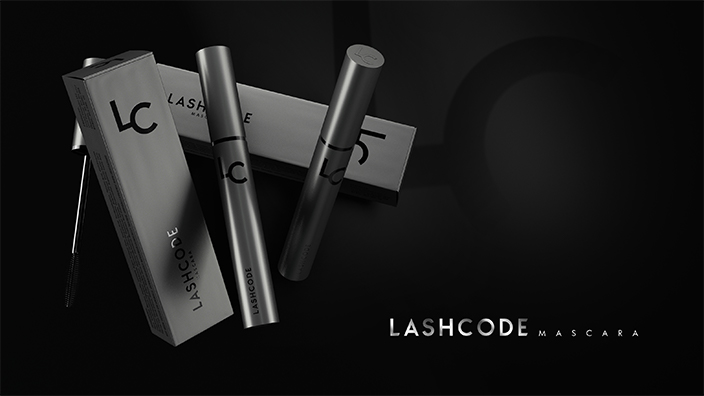 Lashcode mascara is a premium product. Faultless at all aspects beauty product that adores form the very first encounter, and that is the first coat applied. Lashes become perfectly separated and, thanks to the elastomeric brush of the right shape and proportions, make-up application is easy, simple, fast and, at the same time, incredibly precise. The applicator grabs even the shortest and the thinnest hair growing on the lash line along with those located in the corners of eyes and covers them with even and intensively black coat of the mascara. Thanks to this, eyelash line is getting visibly thicker with the very first layer of the beauty product applied. Of course, the intensity of make-up can be gradually increased because the brush doesn't leave lashes clumpy and plays in tune with the consistency of the mascara.
Lascode is a mascara that gathers positive reviews; it's recommended by bloggers, vloggers and make-up artists. It doesn't only extend, thicken and curve lashes but also styles them delicately. As a result, you can obtain, so-called, the open eye effect. Butterfly wing lashes? Finally it's possible thanks to Lashcode. This mascara doesn't stain eyelids while putting it on and it doesn't flake off; this mascara equals many hours of perfectly-looking and precisely mascaraed ultra-black lashes. What's important, Lashcode endures all weather conditions and remains on lashes untouched even in spite of the fact that it is non-waterproof. Also, its removal is fast and requires the usage of neither invasive preparations nor vigorous eyelid rubbing.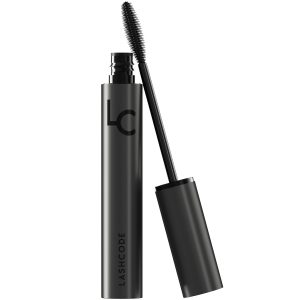 Lashcode is something more than just a perfectly coating and astonishing with its intensive black colour mascara. This cosmetic contains an array of natural conditioning substances, some of which encourage lashes to extend. Its regenerating features are owed to vitamins and vegetable extracts of high quality as well as amino acids which reinforce lashes from the very roots. Thanks to this, the lash hair becomes better rooted in its follicles. As a consequence, lashes stop falling out excessively yet become stronger, thicker and healthy. Lascode is a mascara where even the black pigment is a natural, mineral tint of nourishing and moisturising properties.
Lashcode was tested by ophthalmologists and can be applied by people whose eyes are sensitive as well as by those who wear contact lenses daily. When compared to other mascaras currently available on the market, Lashcode capacity is fairly big – 10 ml of the cosmetic which preserves its features and unchanged consistency till the very last drop.
Get the WOW effect!
Lashcode is more than a mascara! You can pair it with an efficacious eyelash serum, which can be found in the regular Lashcode offer. This duo creates spectacular effects, giving you even longer, fuller-looking and stronger lashes.
Find more information about the effects and ingredients: www.lashcode.co.uk