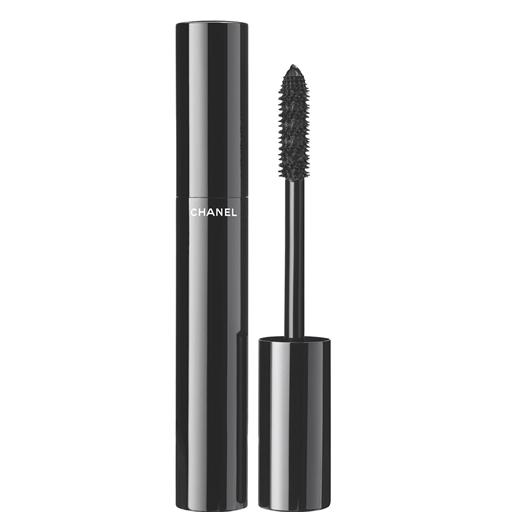 Elegancy, classic and simplicity – this is how Chanel Le Volume can be described. Identical adjectives can be used for eye makeup done with the use of the mascara signed with the name of this famous fashion designer. Bloggers and makeup artists unanimously claim that the mascara is universal. With the aid of Chanel Le Volume, we are able to create daily and evening makeup.
Chanel Le Volume mascara provides extension, great thickness and volume boost. The shades of the cosmetic match eye and hair colour of every women. We can choose among Noir, Rouge Noir, Blue Night, Ecorces and Ardent Purple. Application of the product is eased thanks to the precisely designed brush. Bristle is not arranged too densely, is made of durable and stiff material therefore this applicator is good at separating eyelashes and coating each one of them with a fine layer of the cosmetic. The brush has to be glided from the roots reaching the tips of eyelashes. Lower eyelashes have to be coated using the tip of the applicator. The long-lasting effect as well as well-conditioned eyelashes and skin around them is owed to moisturising consistency of the cosmetic and nourishing ingredients. Ophthalmologists describe the mascara as safe, therefore, the product is not expected to trigger irritations. It can be used by people who have sensitive or allergic eyelid skin.
What effects will be obtained thanks to using Chanel Le Volume mascara? Women who use this product are content with volume boost, eyelash extension and bold lash effect. The same women also appreciate that the colour of eyelashes is obviously darkened. As a result, it provides effect of optically bigger eyes and more defined look. Females who apply Chanel Le Volume agree that it is easy to change the office look into an evening one. Apart from applying the mascara, they just need to use dark toned eye shadows and elegant lipstick. Sometimes, just Chanel Le Volume is enough to produce the looked-for effect. Perfectly mascaraed eyelashes can replace the complete eye makeup and turn top colour cosmetics into useless items. Well, at least '[f]ashion passes by, style remains' as Coco Chanel used to say.